Haunn Cottages, Treshnish
Treshnish Point, Calgary, Isle of Mull PA75 6QX, United Kingdom

Accomodation
2-5 > Guests
Bedrooms
1-2 Bedrooms / 1-2 Beds
About this listing
Wildly romantic landscapes frame a cluster of 3 Gold Award Green Tourism historic blackhouses and a crofters' cottage near Calgary beach on Mull – where walkers, nature lovers and couples can find their own rhythm with nature, wildlife and each other.
Haunn Cottages
Total tranquillity and restful relaxation are what makes your holiday at the Haunn Cottages such a unique and special experience. Three historic blackhouses, West, Middle and East and a further croft cottage Toechtamhor blend seamlessly into this romantic highland landscape and rest quietly in a stunning landscape with spellbinding sea views. Members of the Green Tourism Business Scheme since 1999, the Haunn Cottages have consistently held a Gold Award since 2001. Water for East, Middle and West is sourced from the same shared fresh water highland spring and each water supply is carefully maintained and regularly tested according to current regulations.Haunn is tranquil, beautiful and remote – a very special place to stay. A dramatic and remote setting on Mull's wild northwest coast for this 1,900-acre slice of nature where cattle and sheep roam happily alongside birds, orchids and wildlife. The Haunn Cottages comprise of 4 individual properties that you can choose to stay in, stock up for your whole stay. It's a magical place for a couple or a small family – and blissfully free of mod cons with no TV but plenty of games and books and a wood-burner to keep you warm. You'll see red deer on the hill by day and shooting stars at night – if you're lucky you may see the Northern Lights. Access to the dramatic coast, with coves to explore and views to absorb, is a ten-minute walk and Calgary Beach is three miles away; build sandcastles, swim in the ocean, and watch for otters and red throated divers. Surrounded by beautiful working farmland you are presented with breathtaking sea views all year round. Step inside and you have a charming cottage with neatly designed rooms decorated with an eclectic mixture of antique and modern furniture. In the summer the long days are magical, and in winter the cosy wood burning stove is the perfect spot to curl up and relax.
West Cottage (sleeps 2 + 1). Rates from £320. Pet friendly up to 2 dogs.
Remote yet accessible, West Cottage is a traditional crofter's blackhouse; a truly romantic small cottage well suited for couples or a small family seeking to get away from it all. It has beautiful sea views, and there is a lovely walk across the fields down to the beautiful dramatic shoreline with magnificent views out to the Treshnish Isles. The entrance opens into a welcoming kitchen living room; well-equipped for up to 3 guests. It has lovely views out to sea and onto the hill behind.  The 'alcove' corner of the living area has a daybed (for sleeping +1) with views out to sea over the Coronation Meadow.  Access to the en-suite bathroom (with spacious shower, WC and ceramic tiled floor) is through the double bedroom (with kingsize bed), making West more suited to single family occupancy.  The craftsman made kitchen has a ceramic hob cooker, fridge/freezer and all the utensils, crockery, pots and pans you need for cooking.  There is a comfortable sofa by the cosy wood-burning stove – a cosy, relaxing place to unwind after a day's exploring.  Both the kitchen living room and bedroom have reclaimed wooden floors with rugs. There is no TV or Wi-Fi however there is a great selection of board games and books.  A good 3/4G EE and Vodafone mobile signal means you can stay connected to the outside world.  You can also access the internet in the Phone Room/Library a mile away at the farm.
Middle Cottage (Sleeps 2) from £320 per week. Pet friendly up to 2 dogs.
Middle Cottage sits in the middle of three traditional blackhouses in a shared wild garden at Haunn.    It has its own picnic table/bench on a grassy knoll with fabulous views out across the Coronation Meadow, full of wild flowers in the summer months.  There are wonderful walks to be taken, right from the door, and if you are lucky you might see a Hen harrier through the kitchen window!  Middle has been carefully renovated to preserve it's historic character whilst creating comfortable accommodation for a couple.   Well behaved pets are welcome and there is parking next to the cottage.  The open plan kitchen living room is cosy and warm, with a simple but well equipped hand built kitchen area and a small dining table.  There is a ceramic hob cooker and a fridge/freezer.  The kitchen cupboards provide all the utensils and crockery you need to cook up some lovely local produce!   There are two sofas beside the wood burning stove creating a comfortable place to relax.  The double bedroom has a craftsman made kingsize oak bed, with views up the track to the hills of Ardnamurchan in the distance.  The kitchen/living room and bedroom both have reclaimed wooden floors with rugs.  The bathroom with ceramic tiled floor is off the living room, with a shower, WC.   There are books and games instead of TV and Wifi, though you can access the internet in the guests' Phone Room/Library one mile away at the farm.  There is 3/4G Vodafone/EE mobile signal.
East Cottage (sleeps 2 + 1) from £320 per week. Pet friendly up to 2 dogs.
Also located at Haunn on the north west of the Isle of Mull. This stunning Mull blackhouse is a small cottage, with walls of stone over 3′ thick, built probably in the early 1800's and lived in until the 1940's but extremely warm and cosy. East Cottage is 2 miles away from the main road and just a 10 minutes' walk from the shore. It sits in a large grassy Hebridean garden, shared with the two other blackhouses at Haunn, called Middle and West. The third in a series of three historic blackhouses with glorious views across open fields filled with wild flowers in spring and summer. The property enjoys an open plan kitchen (with ceramic hob cooker and fridge freezer) / living room (no TV but a great section of games and books). You are in for a great nights sleep in the very comfortable double (kingsize) bedroom and there is also a Child's futon chair (to be used in bedroom) if required. Cozy up in front of the wood burning stove where there is a comfortable sofa each, to relax in as well as a delightful Victorian pew and chairs around the dining table. There is guest parking on site. Although there is no Wi-Fi in the cottage mobile phone connection is good (3/4G EE and Vodafone) so you can stay connected to the outside world). Wifi for holiday cottages guests' use is available in the Phone Room/Library, one mile away down at the farm.
Toechtamhor (sleeps 4 +1) from £385 per week. Pet friendly up to 2 dogs.
Haunn Cottages also offer a unique Mull self catering cottage called Toechtamhor (pronounced Tochta-more), which sleeps 4 + 1.  The cottage built in the 1940s sits in a slightly elevated position in its own wild garden.  With extensive views out over the wildflowers of the Coronation Meadow towards Rum, and Skye, Toechtamhor is a truly special place. A bright and airy cottage with wonderful views from every room, Toechtamhor is a spacious property popular with couples and families.  The large stock-fenced grassy garden has a small burn running through it, and gives plenty of space for children to play and for adults to sit and soak in the views or watch for White tailed eagles or Hen harriers hunting nearby.  The cottage was recently renovated with solar panels, lots of insulation, new double glazed windows, natural paints and reclaimed maple flooring.  It is decorated with an eclectic mix of antique and contemporary furniture and interesting artworks, and thermostatically controlled electric heaters and a woodturning stove ensure the cottage is warm and cosy all year round. The open plan kitchen living room has a well equipped kitchen area at one end, with ceramic hob cooker, fridge/freezer, dishwasher, microwave and washing machine.   Toechtamhor's water supply comes from a spring – and is filtered, tested and monitored regularly in accordance with regulations.  For relaxing there are two comfortable sofas by the woodburning stove – with a radio/CD player and a cupboard full of books and games as there is no TV.   The kingsize double bedroom has an en-suite bathroom whilst the twin room (with Z bed ideal for a child) has an en-suite shower room.   Toechtamhor has 10Gb Wi-Fi per week (5Gb per 3/4 day booking) and there is 3/4G Vodafone and EE mobile signal.   There are lovely walks in every direction – and 2 well behaved dogs are welcome.  Access to Haunn is two miles along the farm track from the main road.  The sparkling white sands and turquoise waters of Calgary Bay are 4 miles away.
Stay in an area of outstanding beauty and wildlife
As well as access to the beautiful Isle of Mull off the west coast of Scotland.  Your castaway island island in the Inner Hebrides is classified as an Area of Outstanding Natural Beauty with dramatic coastal walks, an astounding array of wildlife suchas Red deer, which come and graze on the hill above the Haunn cottages and breathtaking wild beaches. Share your walk with Otters seen foraging along the shoreline or you can sometimes spot a Hen harrier or a Golden eagle from a cottage window early summer. Resident Golden eagles, Short-eared owls, White tailed Eagles, Cuckoos, Twite, Wheatear, Curlew are just some of the other locals you may encounter on your stay. The flora and fauna are rich and diverse with Orchids (Common, Butterfly, Fragrant, Early purple, Northern marsh and Small white) over 15 species of rare wildflowers are present and thriving in the carefully managed fields around the cottages.
Your island adventure
Mull Island is the second largest in the Inner Hebrides and has plenty to offer visitors. In summer visit the annual Highland Games in Tobermory as well as regular agricultural shows and farmers markets in villages across the island. Hikers, ramblers and lovers of the great outdoors will be amazed at the varying and interesting terrain on offer. Explore the coast, take to the hills and venture around this spectacular Island keeping an eye out for the abundant wildlife on display. Your stay at Huann Cottages has the highest commitment to the environment and your hosts are passionate environmentalists  themselves reducing their carbon footprint and creating gorgeous getaways for you to enjoy whilst constinually committed to enhancing and protect the many different wildlife habitats around the cottages.
Haunn is a Norse word meaning 'harbour' and refers to the natural harbour cut into the shoreline half a mile beyond the present settlement. East, Middle and West 'blackhouses' were originally crofters' homes. Even in those days Haunn was remote, and the families who lived here survived by working on both the land and the sea. Their children walked to school from here, latterly to Mornish beyond Calgary, once the Treshnish school had closed. Your access is through a delightful uneven styled farm track through fields but the sense of quiet and timelessness grows as you approach Haunn so that, on arrival, it can feel as if you have stepped 'out of time'. This remoteness may not suit everyone but if you are looking for an exceptionally peaceful and remote setting in which to escape from the busy world, or a simple romantic retreat you will love the escape from the world Huann Cottages offers you.
Treshnish is a beautiful, quiet and peaceful place to stay. There is plenty to explore on the farm itself, with several scheduled historic monuments including a medieval chapel, a late medieval settlement, the remains of a dun and a fort, and two well preserved ruined villages.  Within a few miles is the the world renowned Calgary beach with its stunning white shell sand beach and serene turquoise waters.  The Calgary tearoom and woodland walk is just up the hill from the beach and well worth a visit (or two), and there are several other magical beaches to discover nearby – we are happy to point you in the right direction! The Isle of Ulva is just 10 miles from Haunn, a great place for lunch at the Boathouse and with lovely walks of varying lengths.  Tobermory is about 50 minutes drive and has a great selection of shops and places to eat, plus the prettiest seafront with its colourful houses and buildings. The Treshnish headland walk is spectacular, following sheep paths along grassy 'raised beaches' and on a clear day it is possible to see 18 different Hebridean islands. There is some interesting archeology to look for along the way, as well as the two haunting now abandoned villages of Crackaig and Glac Gugariadh. Calgary beach is also a wonderful place to let the dogs run free, especially at low tide.
Blackhouse Rates :
West Cottage (sleeps 2 + 1). Rates from £300 per week.
Middle Cottage (Sleeps 2) Rates from £300 per week.
West Cottage (sleeps 2 + 1). Rates from £300 per week
Crofters Cottage Rates :
Toechtamhor (sleeps 4 +1) Rates from £385 per week.
Miniumum nights out of season/winter 2 nights. Minimum booking for the rest of the year is per week, short breaks sometimes available in March/April, September/October and out of season/winter is Nov 4 2019 to March 24 2020.
Guest Reviews:
"We have absolutely loved our 2 week stay in Toechtamhor. Nestled into the hillside there are sumptuous views morning, noon and night.  Have even spotted pair of Golden Eagles from the garden. Those newly purchased binoculars for this trip have been the Best Buy in a long time. You know somewhere is really special when you meet other people staying in cottages who've been coming for 25 years. I can see why. It is truly special."
"We stayed down at the Haunn cottages and had a truly fantastic week. Everything you could need really, nice clean bathroom, very comfortable bed and lovely cosy living room with log burner. It's down a long farm track but that just makes you appreciate staying in with a roaring fire all the more."
"We've been staying at Treshnish since I was a very young child and I've always loved it there. We usually stay in either Duill or Shian and they're both lovely cottages; the bedrooms, bathrooms and the (fairly) new 'sitoutary' are all great"
"It's not just a place for sleeping and eating: if you're up for it, the tracks are great for a short hike. We even saw some otters at one of the beaches this year and, for those who can't live without their Twitter feed, there is a room for Wi-Fi and calling people. I almost forgot! You get the most amazing views out to sea! (+ about 200 sunset photos if the weather's good.)"
"Its fab here so remote but close to everything you will ever need."
1

2

3

4

5

6

7

8

9

10

11

12

13

14

15

16

17

18

19

20

21

22

23

24

25

26

27

28

29

30

31
1

2

3

4

5

6

7

8

9

10

11

12

13

14

15

16

17

18

19

20

21

22

23

24

25

26

27

28

29

30

31
Details
Guests: 2-5
Bedrooms: 1-2
Beds: 1-2
Bathrooms: 1
Features
Amenities
Baby Cot
Bikes Available
Bluetooth Speaker
Dishwasher
Dog Friendly
Drying Room
DVD player
Family Friendly
Garden
Hairdryer
Ipod Dock
Microwave
Mountain Views
Music System
No Smoking
Open Fire/Woodburner
Sea views
Washing Machine
Wi-Fi
Terms & rules
Smoking allowed: No
Pets allowed: Yes
Party allowed: No
Children allowed: Yes

Hosted by
Carolyne Charrington
Profile Status

Not Verified
Verified Reviews - All reviews are from verified guests.
Similar listings
Gruline, Isle of Mull, Scotland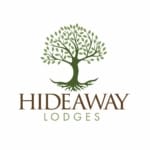 Gruline, Isle of Mull, Scotland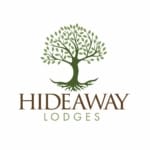 Gruline, Isle of Mull, Scotland